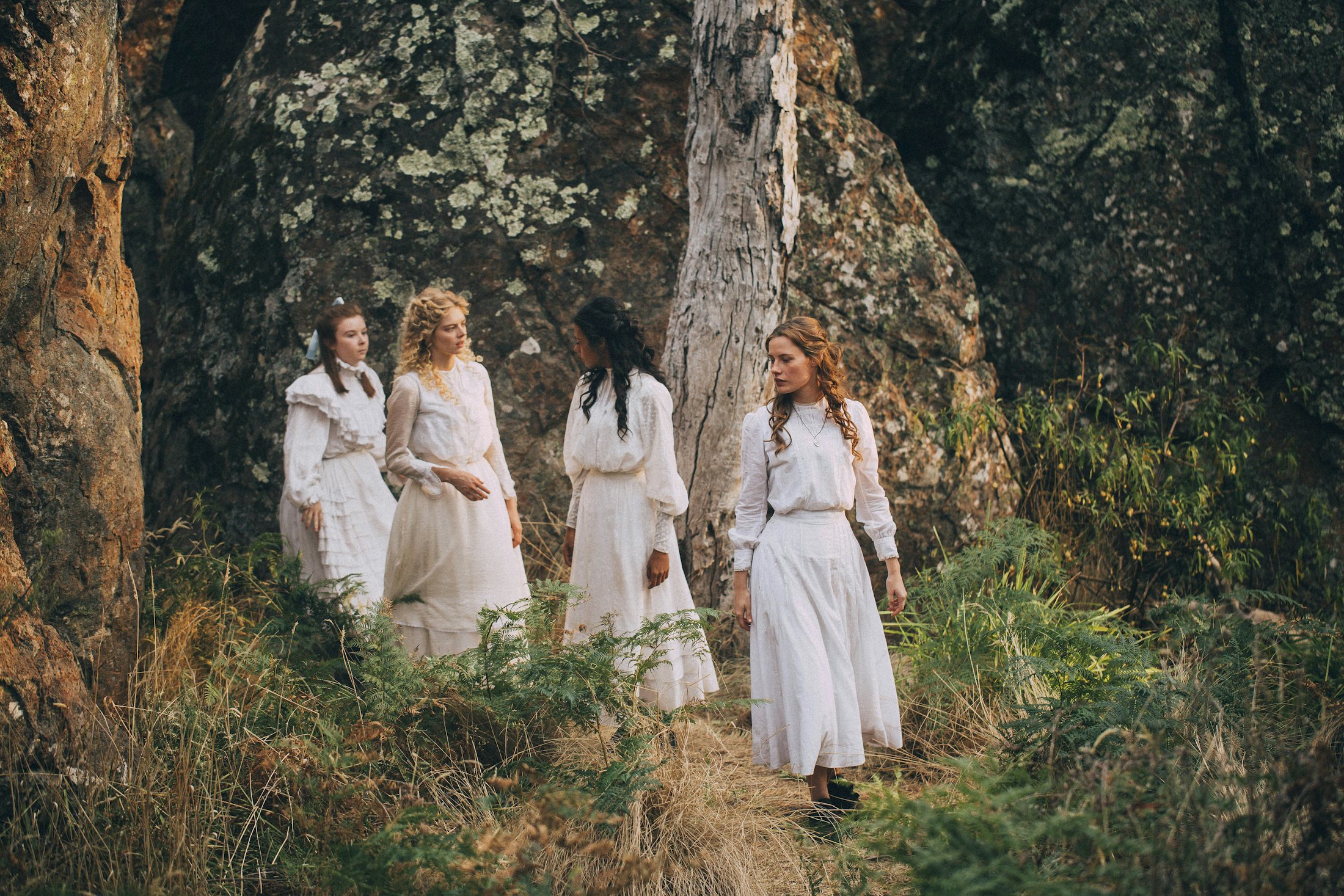 There is a new Amazon Prime mini-series coming out this week which is a remake based on the novel of the same name by Joan Lindsay:
https://www.amazon.com/Picnic-Hanging-Rock-Penguin-Classics/dp/0143132059
There was a movie version of the book released in 1975 by Peter Weir which I watched recently and quite enjoyed. It's mysterious, thought provoking and frustrating all at the same time. The story revolves around the young women at a boarding school in Australia at the turn of the 20th century who go on a day long picnic outing.The atmosphere during the first part of the movie is quite dreamy and lush with romantic suggestions and connections between the girls. 
https://www.imdb.com/title/tt0073540/?ref_=nv_sr_2
The new mini-series stars Natalie Dormer (Game of Thrones) as the head-mistress of the boarding school.
https://www.imdb.com/title/tt6038954/?ref_=nv_sr_1