Artistic Visions of Women with Women (without commentary)
Artistic vision is having the clarity to fall in love with what you see. - Chogyam Trungpa
This post represents a travel through time to see a sampling of artistic works whose subject is primarily the connection of women with other women.  Along the way we'll see different kinds of relationships and bonds that women have with each other which artists and society in general have decided has value and is worth celebrating.
This post will feature paintings and images only to give viewers the chance to feel their own impressions without any extra/spoiling input from me. There will be a separate post where I will post my comments along with the paintings and images.
The Three Graces from Primvera - Sandro Botticelli (c.1482)
Venus, Flora, Mars and Cupid (Allegory) - Paris Bardone (1570)
Allegory of the Union of Painting and Poetry - Francesco Furini  (1626)
Allegory of Water and Earth - Jan Breughel II  and Frans Francken II (c. 1620-1640)
Jupiter Disguised as Diana Seducing the Nymph Callisto - Nicolaes Pieterszoon Berchem (1620-1683)
Nymphs by a Fountain - Peter Lely (c.1650)
Diana and Her Companions - Johannes Vermeer (c. 1650s)
Justice and Peace Embracing - Antonio Balestra  (ca. 1700)
Diana and Callisto - Pietro Liberi (1670)
Study for 'Justice, Peace, and Truth' - Giovanni Battista Gaulli (Baciccio)  (c. 1666-1672)
La Toilette - François Boucher (1742)
Two Nymphs of Diana resting after their Return from the Hunt - François Boucher (1748)
The Union of Painting and Sculpture - Jean Louis Lagrenee (1768)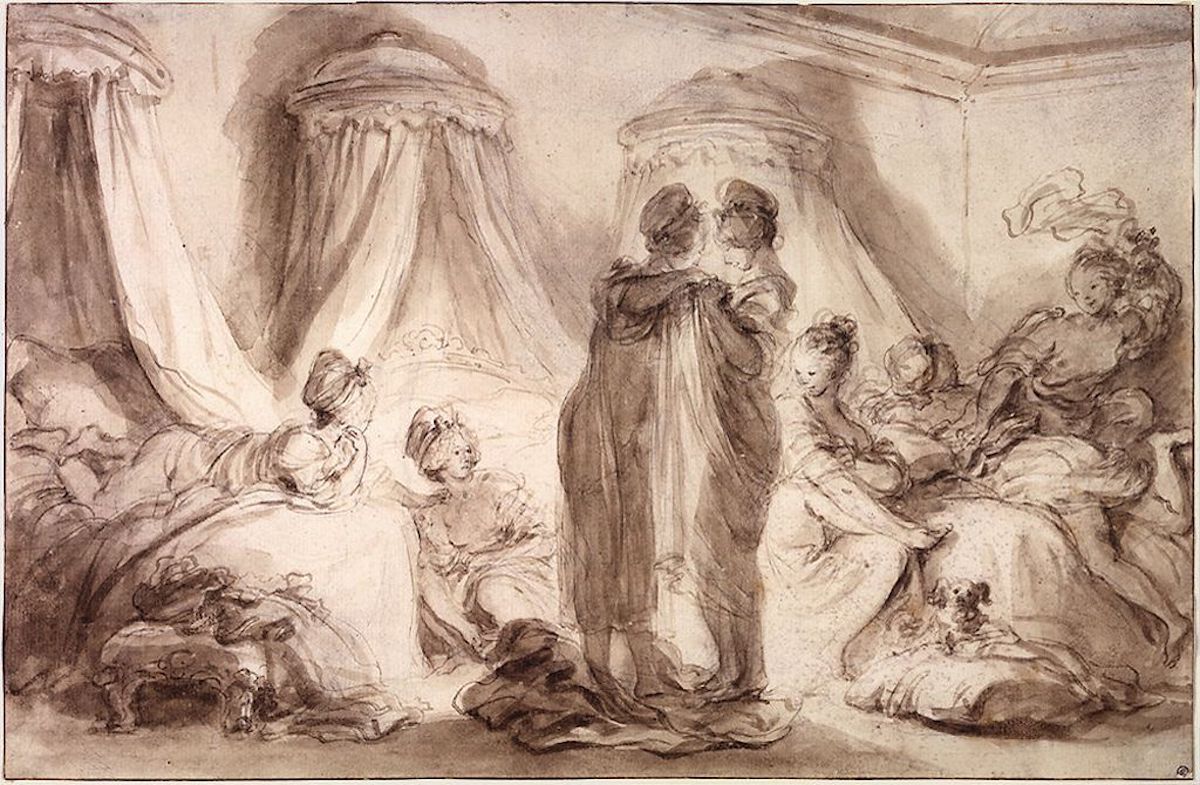 Jean-Honoré Fragonard, The Servant Girls' Dormitory, c. 1770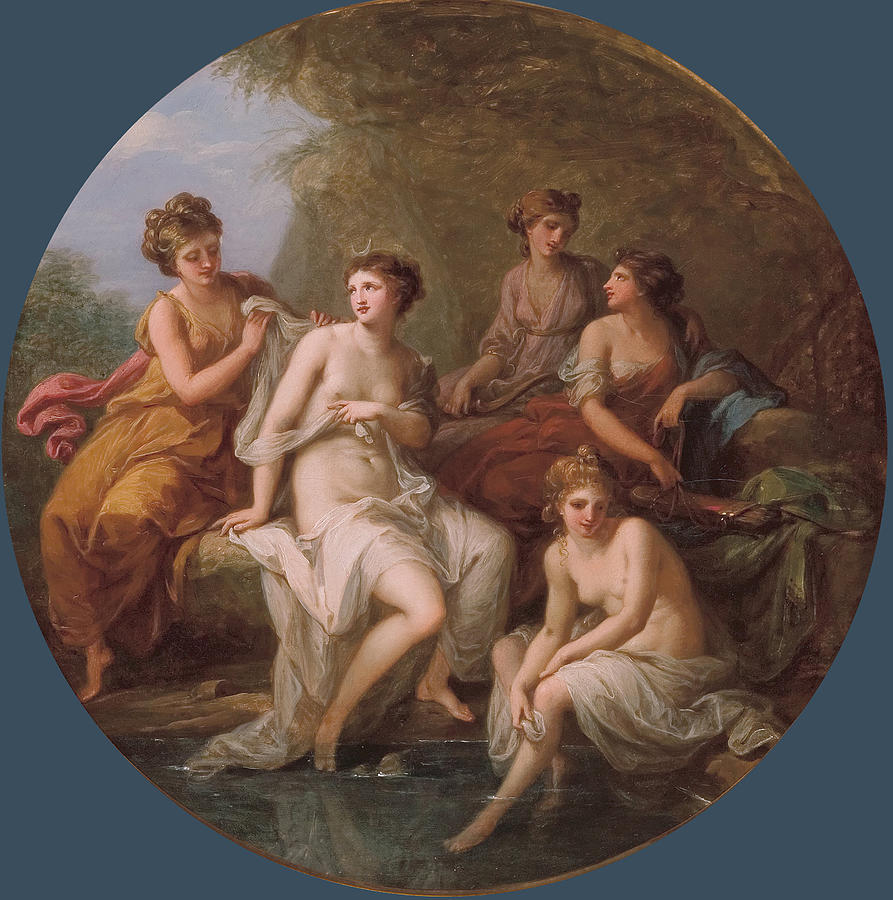 Diana and her Nymphs Bathing - Angelica Kauffman (c.1778-82)
La Bonne Nouvelle (The Good News) - Marguerite Gérard (c. 1804)
The Greek Poet Sappho and the Girl from Mytilene' - Nicolai Abildgaard (1809)
Helena and Hermia - Washington Allston (ca. 1810)
The Lovers - Jules-Robert Auguste  (c. 1820)
Moonrise over the Sea - Caspar David Friedrich  (1822)
Germania and Italia - Friedrich Overbeck  (1811-28)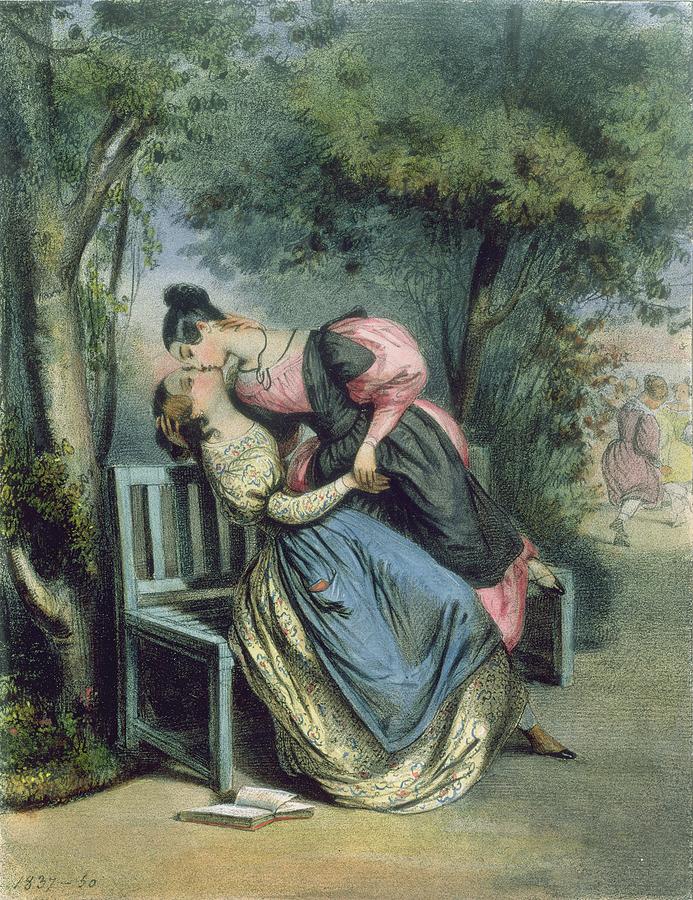 Boarding School Friends - attributed to "French School" (1837)
Der Liebesbrief (The Love Letter) - Ferdinand Georg Waldmueller  (1845)
Bathers - Pierre Olivier Joseph Coomans (1816-1889)
La Chute du Chat (Two Women Disturbed by a Cat) - Jean-Alphonse Roehn (1800s)
Anna Henriette Stelzner with her friend Frau von Braunschweig, 1849
The Tepidarium - Theodore Chasseriau (1853)
Two Women Chatting by the Sea, St. Thomas - Camille Pissarro (1856)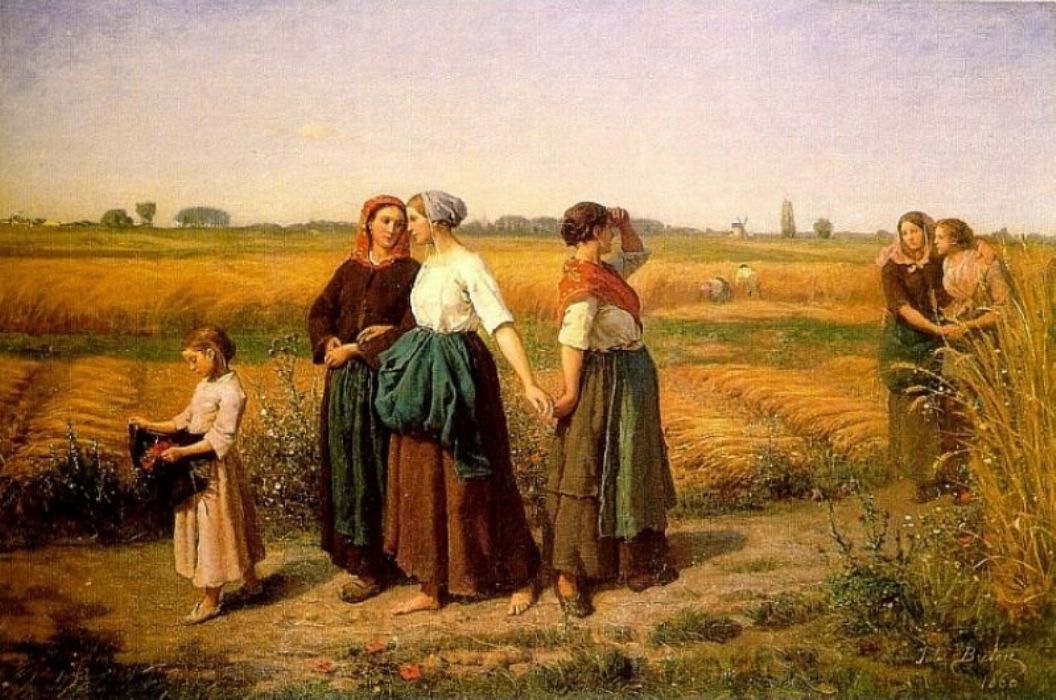 The Reapers - Jules Breton (c.1860)
Nymphs Bathing - Arnold Böcklin (1863-6)
Le Sommeil (The Sleepers) - Gustave Courbet (1866)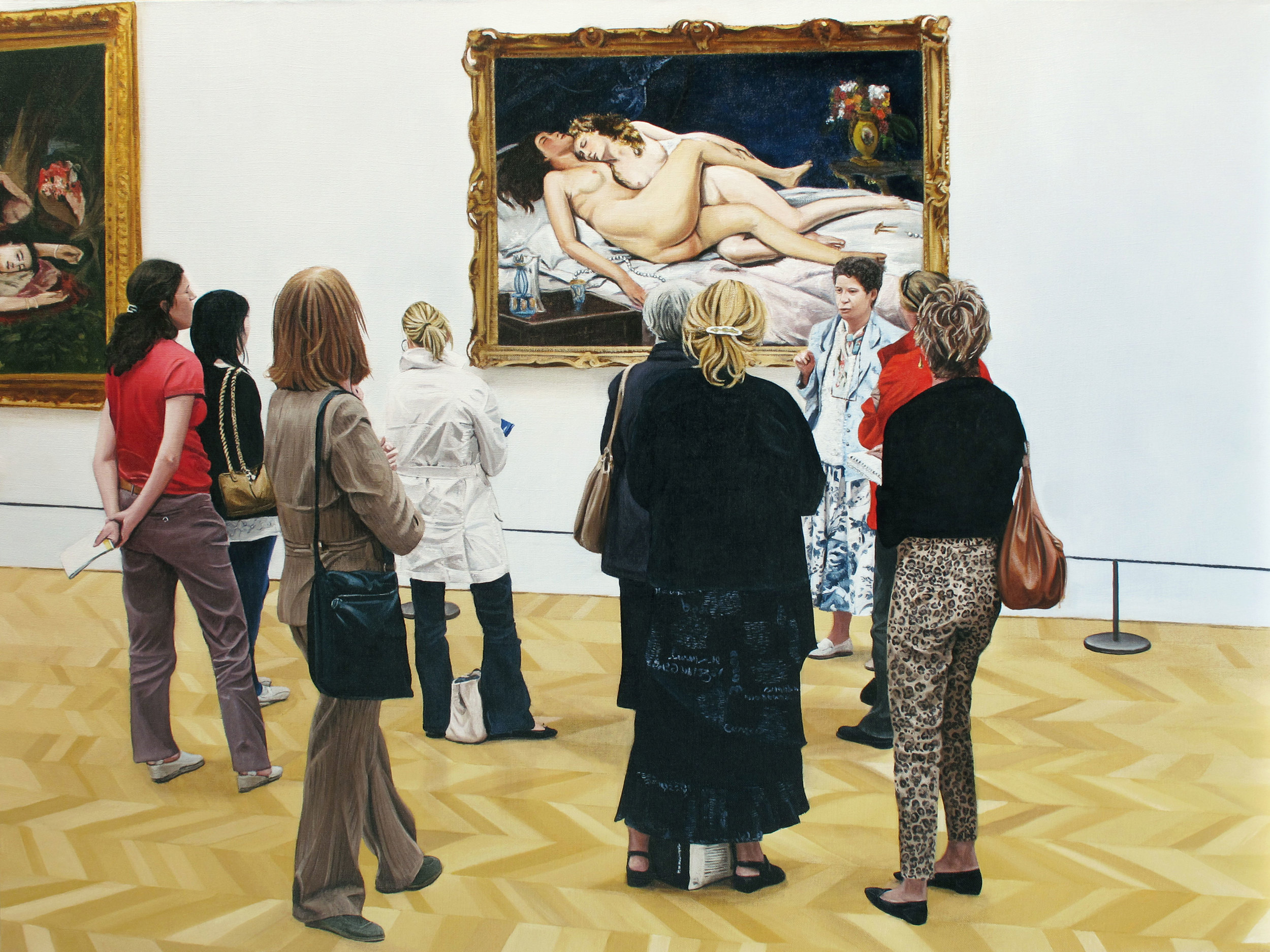 Devant Courbet - Thomas Levy-Lanse (2011)
To Be Continued.......This ends the first part of this trip through art-time.
---
Report Entry